$2,599.95
Next Available July / August 2022. For further info please call 03 9547 4691
Description
23 ZERO Roof Top Tents provide you the freedom and confidence to tackle the outdoors. Its heritage spans from two of the most outdoor oriented counties in the world; Australia and the USA. Whether your journey takes you to the desert, along the coast, up mountains or along that new trail you have been wanting to explore, this remarkably finished tent, made from class leading tear check poly cotton canvas, ensures you will stay comfortable, sheltered and dry.
The Dakota Roof top tent range has been designed to provide size options to suit your family's needs, with 4 sizes of roof top tents ranging from the 1400 which is the equivalent to a standard double size bed to the 2200 which is almost half a metre wider than a king size bed.
The Dakota 1800 model offers ample room to accommodate three Adults with almost the same sleeping arrangement size as a King Size Bed. Built to conform to the expectations of seasoned tourers, the Dakota 1800 features a 25mm aluminium tube frame that pivot on stainless steel yokes. Supported by an aluminium base filled with a hi-density durable polymer of ethylene vinyl acetate providing superior strength, sound absorption, reduces condensation and has fantastic thermal characteristics.
Full width 180 degree side windows as well as star gazing roof windows provide exceptional ventilation and even better views all whilst laying on a 65mm open cell fitted mattress.
Add the optional Dakota 1800 annex in either a 2.1m drop or 1.6m drop as an additional space to keep all of your gear out of the elements or as a separate sleeping quarter
The Dakota range of Roof top tents are constructed using 23 ZERO latest innovation – climate control Light Suppression Technology (LST).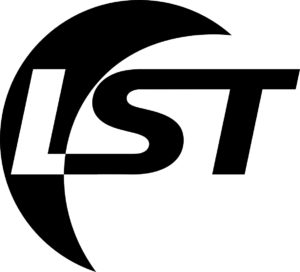 LST is a uniquely formulated dark coating we apply to the inner canvas walls of our Roof top tent models, effectively defusing sunlight and UV rays from entering the inner tent. This ensures your tent remains as dark as possible during sunrise and throughout the day.
Light Suppression Technology provides the added benefit of keeping the inner tent cooler during the hot summer days.
Engineered to be applied to our hard wearing poly cotton canvas with a two pass process including an anti UV treatment.
Light Suppression Technology
Reduces light pollution – vehicle head lights, torches and Moonlight
Enhanced climate control – keeps your tent cooler throughout the hot day
Fantastic insulating properties
Great for late risers or sleep ins
Reduces external noise
Great for mums and kids
UV Diffusion
Conveniently 23ZERO roof top tents do not require seasoning. They are constructed using high quality pre-shrunk poly cotton canvas combined with high frequency internal seam sealing. Our roof top tents are ready to use straight out of the box. Get out there and enjoy!
FEATURES & SPECIFICATIONS
Equivalent width of a standard King size bed
Can be fitted to most commercial roof racks
180 degree full width windows with all-weather canopy
2300mm round telescopic extendable aluminium ladder (suits vehicles with up to 4" lifts)
Aluminium baseboard insulated with EVA foam internally
2 x full zip down sky windows
Adjustable tropical fly helps prevent condensation and ensures constant airflow in all conditions
Side vents improve airflow
integrated 25mm aluminium canopy hoop with trigger lock
3 aluminium mounting channels offer extra baseboard support
65mm open cell hi-density foam mattress with poly cotton washable cover
280gsm 65/35 poly cotton tear check canvas with LST coating
210 Denier polyester oxford rip stop fly
Heat sealed seams
Internal frame – Aluminium 25mm diameter with polyester sheath
Cast aluminium frame lugs
Anti-corrosive stainless steel centre pivoting yoke provides strength
600gsm PVC transit cover with D ring compression straps
Removable pack down bungee cords included
Mounting kit and instructions included
2 Year warranty
Dimensions
Open – 3050mm L x 1830mm W x 1300mm H  (Sleeping area – 2400mm L x 1800mm W x 1200mm H)
Packed – 1250mm L x 1850mm x 240mm H (+ 90mm ladder gusset)
Weight – 70Kg
Optional annex weight – 9.5Kg, 2.1m drop
7.5Kg, 1.6m drop
Before any purchase of a 23Zero Roof Top Tent please ensure you are aware and understand the following;
Your vehicle's maximum roof load rating (refer to vehicle manufacturer's specifications)
Your roof rack's maximum load rating including off-road capacity (consult roof rack manufacturer / seller)
The maximum amount of weight you can safely add to a vehicle's roof / cargo area differs according to make and type of vehicle including aftermarket additions such as roof racks / bars.
NOTE: Roof rack off-road limits are immensely different to normal road use load ratings.
Additional information
| | |
| --- | --- |
| Weight | 86.00 kg |
| Dimensions | 192.00 × 34.00 × 131.00 mm |
Only logged in customers who have purchased this product may leave a review.