Stealth Low Profile Roof Top Tent
Pre Order yours today.
Stock due Mid August
or 4 fortnightly payments of $399.99 with
More info
Description
STEALTH 1400 LOW PROFILE ROOF TOP TENT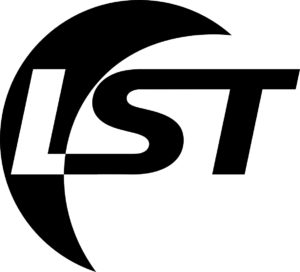 Introducing 23 Zero's latest innovation – climate control Light Suppression Technology (LST).
LST is a uniquely formulated dark coating we apply to the inner canvas walls of our Roof top tent models, effectively defusing sunlight and UV rays from entering the inner tent. This ensures your tent remains as dark as possible during sunrise and throughout the day.
Light Suppression Technology provides the added benefit of keeping the inner tent cooler during the hot summer days.
Engineered to be applied to our hard wearing poly cotton canvas with a two pass process including an anti UV treatment.
Light Suppression Technology
Reduces light pollution – vehicle head lights, torches and Moonlight
Enhanced climate control – keeps your tent cooler throughout the hot day
Fantastic insulating properties
Great for late risers or sleep ins
Reduces external noise
Great for mums and kids
UV Diffusion
PRODUCT OVERVIEW
The 23ZERO roof top provides you the freedom and confidence to tackle the outdoors. Its heritage spans from two of the most outdoor oriented counties in the world; Australia and the USA. Whether your journey takes you to the desert, along the coast, up mountains or along that new trail you have been wanting to explore, this remarkably finished tent, made from class leading tear check poly cotton canvas, ensures you will stay comfortable, sheltered and dry.
The unique low profile engineered Stealth model makes for the optimum touring tent. Measuring a height of only 250mm the Stealth offers less drag weight and better fuel efficiency making your journey a breeze. Enjoy viewing the night sky through the full zip down sky roof. Sleep comfortably with the fitted 50 mm open cell mattress. The optional annex has a unique removable and adjustable floor, with a height adjustment from 1700mm to 2100mm to allow for higher lifted vehicles or uneven ground. Other features include a 2300 mm telescopic round alloy ladder, and a covered aluminium internal frame that pivots on a stainless steel yoke for extra strength and reduced weight. Its high strength alloy checker plate fold out base is filled with a hi-density durable polymer of ethylene vinyl acetate that provides superior strength, sound absorption, reduces condensation and has fantastic thermal characters.
Fits most roof racks and comes complete with fitting kit, guy ropes, window stays, and instructions.
FEATURES AND SPECIFICATIONS
280 gsm 65 / 35 poly cotton tear check canvas
210 Denier poly rip stop fly
Full zip down Sky window
A 2300 mm round telescopic alloy ladder is included (suits vehicles with up to 4" lifts)
Internal frame is 16mm diameter tube (covered)
Oversized 25mm diameter awning hoop
Cast alloy frame lugs
Alloy base with Checker plate overhang
Full alloy centre pivoting yoke provides strength and reduces weight
Adjustable fly helps prevent condensation and ensures constant airflow in all conditions
Heat sealed seams
Side vents improve air-flow
Double size mattress
50 mm thick covered open cell hi-density foam mattress
Poly cotton covered mattress
600gsm PVC transit cover with D ring compression straps
Removable pack down bungee cords included
2 Year warranty
Optional annexe
1720mm to 2100mm adjustable height
Annex length 2500mm
210 Denier oxford polyester ripstop
3 way entry
Rear access to vehicle
Large 900mm Wide x 1400mm High annex windows with super fine insect mesh throughout
Removable 550gsm PVC tub style floor for easy cleaning
Doors can be used as awnings for greater shelter
WEIGHT
RTT Weight: 58kg
Optional Annexe Weight: 7.4kg
DIMENSIONS PACKED DOWN*
1400mm (W) x 1200mm (L) x 250mm (H) – Excluding Mounting Channel (25mm)
DIMENSIONS SET UP*
Size: 1.43m wide x 2.4m long x 1.25m high (inner tent)